YouTube started out as a social media site, making family videos easy to share. It has matured significantly in the last few years, after settling legal issues. YouTube is relatively young as it relates to large brands and serious content.  

This is a little out-of-date, the numbers are likely higher.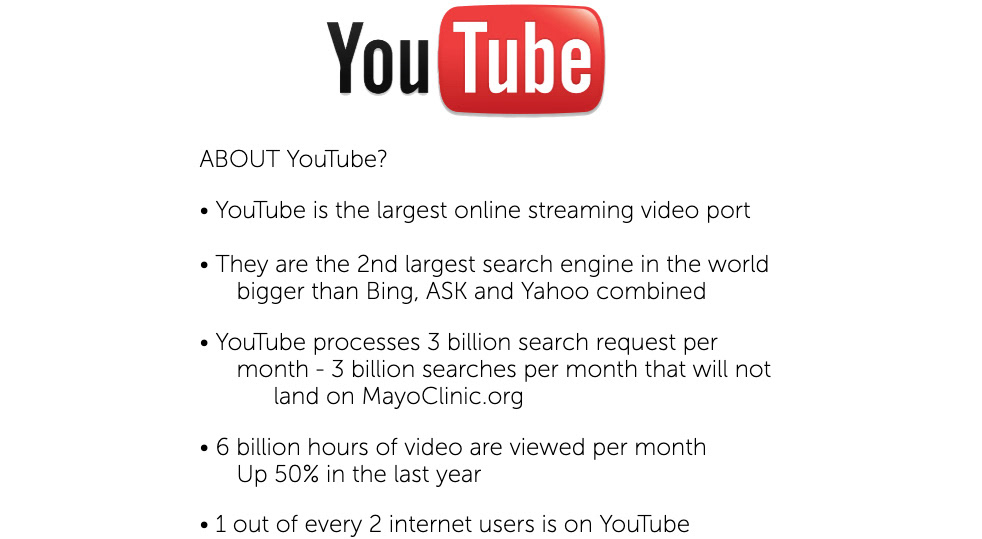 Complex and tertiary care tend to lean to an older demographic. Big brands offer products we need daily. Complex and tertiary care are not a daily need for most. Because YouTube offers channels, we can build an audience and brand loyalty across numerous demographics. Complex and tertiary care topics would also have channels. The topics that meet daily needs could link to the complex and tertiary care channels when appropriate. 
What is Mayo's sugar water? 

Love Food Self. These basic daily needs cross all demographics, and Mayo has content experts to address each. A monetized YouTube channel is not about creating viral videos; it's about building relationships with subscribers. Establishing brand loyalty with younger demographics. Providing pertinent health information not only serves their needs but the links to complex and tertiary create awareness when additional needs arise.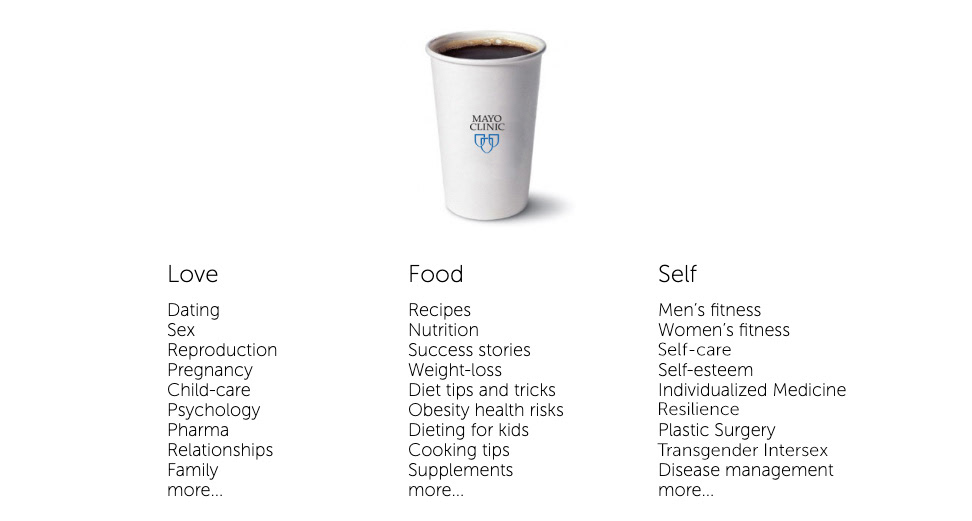 There is much more to the full presentation. Again I will welcome new opportunities to share.